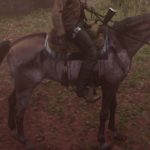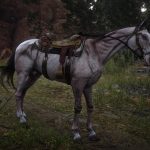 Scrawny Nag
---
Brings Online Scrawny Nag to story mode, just choose what horse you want to replace.
Scrawny nag, finally comes to Story mode, most hated horse in Online.
Installation:
1. Download Lenny Mod Loader (If its not installed)
2. Create or Open stream folder
3. Put horse model you want to replace in stream folder. (simply drag it)
4. Done
If you want to change coat:
1. Install Rampage Trainer (If not installed)
2. Open Game And Press F5 (or custom hotkey)
3. Go to Spawner and select Hijack ped.
4. Just write your horse model (like a_c_horse_arabian_white)
5. When success, go to wardbore
6. Change outfit variation and select what you like 🙂
7. Done.
This mod does not change horse stats, or coat name, just only model