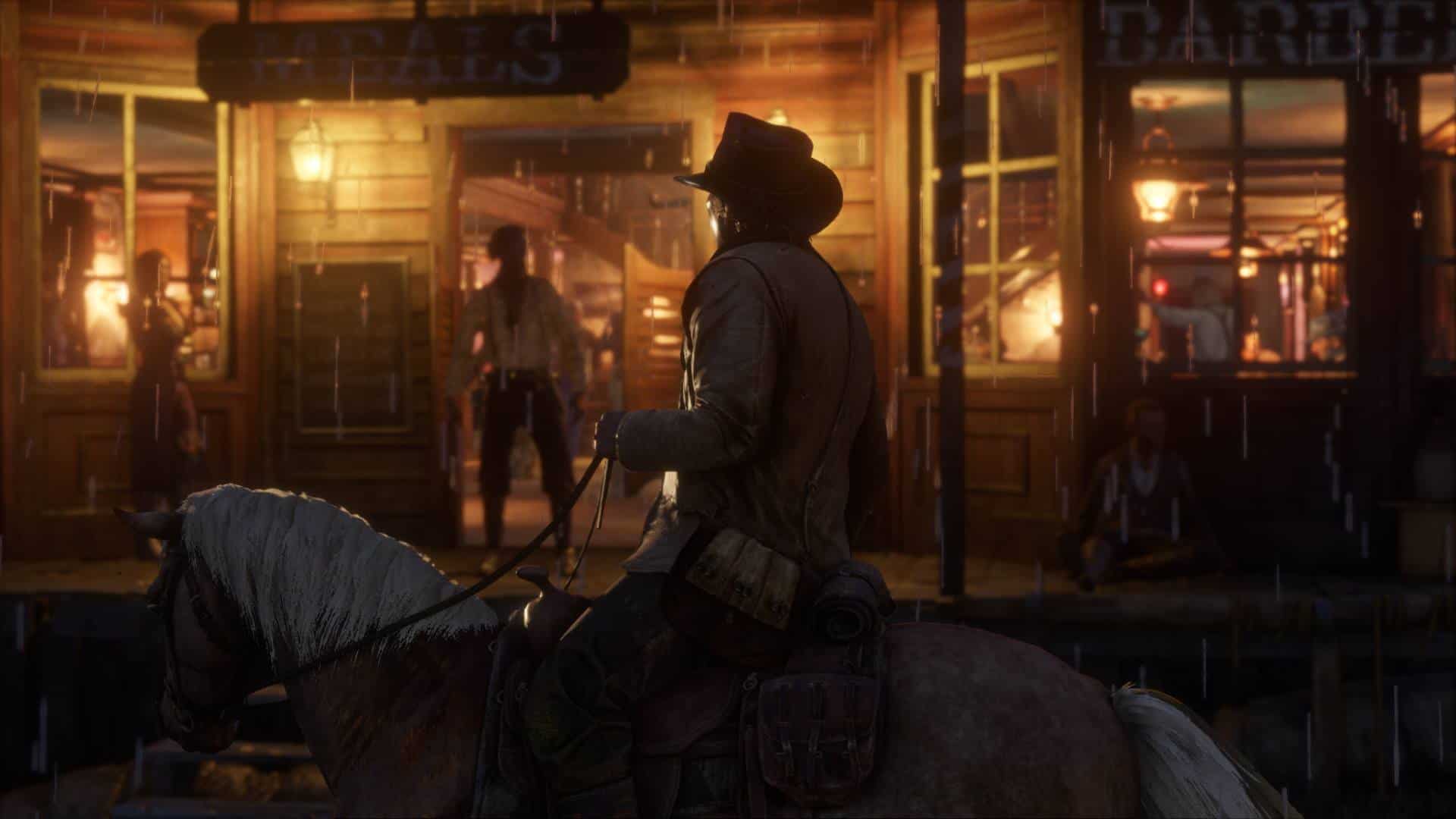 Red Dead Redemption 2 System Requirement
---
Minimum Red Dead Redemption 2 System Requirement to play the game in your PC
OS: Windows 7 – Service Pack 1 (6.1.7601)
Processor: Intel® Core™ i5-2500K / AMD FX-6300
Memory: 8GB
Graphics Card: Nvidia GeForce GTX 770 2GB / AMD Radeon R9 280 3GB
HDD Space: 150GB
Sound Card: DirectX compatible
---
Recommended Red Dead Redemption 2 System Requirement to play the game in your PC
OS: Windows 10 – April 2018 Update (v1803)
Processor: Intel® Core™ i7-4770K / AMD Ryzen 5 1500X
Memory: 12GB
Graphics Card: Nvidia GeForce GTX 1060 6GB / AMD Radeon RX 480 4GB
HDD Space: 150GB
Sound Card: DirectX compatible
---
As much as everyone is waiting for the new RDR 2 version to appear, Red Dead Redemption 2 System Requirements are very significant too. We know for sure that the game will be available on PlayStation 4 and Xbox One consoles. The most concerning thing is that we don't have any official information about the PC version and which kind of Red Dead Redemption 2 System Requirements we would need to fulfill. This is always a complicated situation for players because nobody can say for a fact, which scenario is going to happen. It becomes even more complicated because players cannot prepare for the upcoming situation. It might happen that their PC or game console features do not match the RDR 2 System Requirements and they need to solve this situation by upgrading their PC or looking for another way.
This is why there are many discussions about the RDR 2 System Requirements among the players – everyone is guessing, which minimum requirements could be enough to be able to launch the game on PC. The most likely situation is that CPU should be dual core either it's Intel or AMD. Talking about the graphics, Nvidia GeForce GT 340 or AMD Radeon HD 3800 should be enough. Moreover, you should be able to run the game, if you have at least MS Windows XP version installed (this should definitely not be a problem!). Minimum capacity of RAM should be at least 2 GB and do not forget to clean up a bit, if your PC because you will need 32GB of free space on your disk. Finally, DirectX 10 version is supposed to be enough.
But if you want to be fully prepared for the new game version which might be available on PC, we have collected Red Dead Redemption 2 Online System Requirements. Let's start with the processor, which probably should be at least Intel Core i5-2500T 2.3GHz or AMD Phenom II X4 975 to be able to run the game without any troubles. For video card we would suggest having at least AMD GeForce GTX 480 or HD 6970 version of AMD Radeon. We also hope that you have no later operating system version than MS Windows 7 and that your RAM is no less than 6GB. In this case, DirectX 10 is also enough to fulfill our vision of Red Dead Redemption 2 Online System Requirements. Be ready for every kind of scenario!
---
---