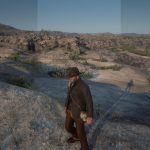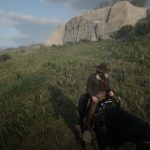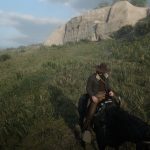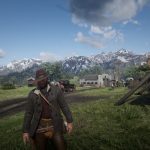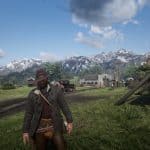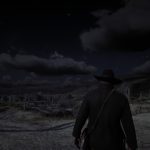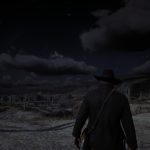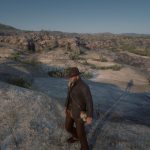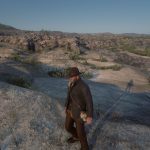 ---
Reduced Vignetting
A ReShade preset which reduces the vignetting in Red Dead Redemption 2.
I did found the vignetting in Red Dead Redemption 2 really distracting, so I tried to eliminate it. That is sadly not (yet) completely possible.
So I did make a ReShade preset that at least reduces the amount of vignetting. It is possible to completely get rit of the vignetting but only for a certain time of day: I can make the vignetting at night almost disappear, but then the day time is way way to bright.
So this is a balance that reduces the vignetting at all times of day and night.
My ReShade Preset mod only contains the settings. As requested by the ReShade makers, everything else is on their site for download.
I did test it on my own system (of course :p) and 2 friends on their system.
I presume that people who download this are known with ReShade. But just in case, here a brief description:
-(If you already have ReShade: make sure that Vignette.fx is in the Shaders directory. Open my ini file, copy the [Vignette.fx] part and paste it in your own ini file.)
-You need ReShade to let this work. This can be downloaded at reshade.me
-Place my ReShade preset "reduce_vignetting.ini" into your Red Dead Redemption 2 game folder.
-Install ReShade. At a certain point there is a question if you want download presets. Select Yes and at least select Vignette.fx (and any others that you want/need)
-Run Red Dead Redemption 2 and select in the ReShade menu (normally triggered by the Home button) my reduce_vignetting mod.
And that's it. I myself have more presets also and it mixes fine with the Reduced Vignetting.
It can give a weird feeling at first because you are used to the vignetting in the game. Also, at day time the sun and surroundings are somewhat brighter now. That is the only drawback which I could find.
The provided screenshots show the effect: first with vanilla settings and then the Reduce Vignetting preset active. To see the full (sometimes subtle) effect, watch it in full screen.
Last but not least: I will try and answer all questions … but not about ReShade not working and so on. There are for example reports that on certain AMD graphics cards it will not work. That is not the cause of my preset but of ReShade.