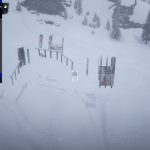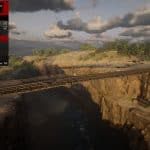 Red Dead Beta – Out of Bounds
---
This modification disables the invisible walls around the map of RDR2.
This is a WIP Project… currently it is now possible to build over the out of bounds barrier. Before there was an invisible wall stopping the player.
MODs like "Butter Bridge – by Dupzor" are now working with this patch. It's also possible to exit the main map in Ambarino by Lake Isabella now and explore the cut intro area of the map
https://www.rdr2mod.com/butter-bridge-cross-the-san-luis-river-into-mexico/
Installation Instructions
1. Download LML – https://www.rdr2mods.com/downloads/rdr2/tools/76-lennys-mod-loader-rdr/
2. Extract "Red Dead Beta.rar" into LML folder
3. Run game and enjoy
Future release will include paths designed to lead out of bounds… for now you can build yourself, or use the path that's now climbable in the video!
Also waiting for Manifest and Hashed name support coming in the next update, then I can open up the Mt. Marston paths up!