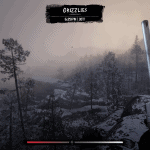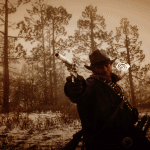 Dead Eye Activation Cool Down 1.0
---
For awhile now, I've been wanting to make Red Dead Redemption 2 a tad more challenging. Dead Eye has always been a problem in terms of game balancing, this mod simply makes Dead Eye have a cooldown after use, preventing the player from spamming it.
While in-game, Dead Eye will now enter cool down after being used and will automatically come back into use after wards.
How it works:
-After Deactivating Dead Eye, your core Icon will be replaced with a red spiral Icon, this Icon indicates that Dead Eye is on Cool Down, Your character will also look out of focus and distracted while Dead Eye is on Cool Down.
-The Cool Down is 10 seconds long however it scales with the core level, so at 50% core, it will be 15 seconds long and 20 seconds long at 0% core.
-Overpowering your Dead Eye core (Gold Dead Eye Icon, not the ring around it) with food items will remove the Cool Down temporarily.
Bonus Features:
-Dead Eye's icon will also flash periodically when below 20% core level when not on cool down to indicate that its too low to be activated if you do not have any Dead Eye bar left.
-This Icon will also display if you attempt to activate Dead Eye while not having a high enough value to activate it.
If you'd like to support my efforts further my Patreon Page is below or consider donating with the paypal link above