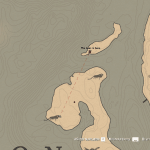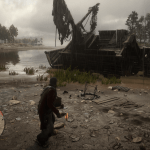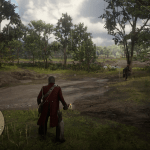 Survive Island (BETA)
---
This mod creates a mission where you have to survive without weapons (at the beginning) on ​​an island with enemies. Defeat the bear to win.
Hello everyone, this is my first RDR2 mod that is still in development but I bring you a sample.I hope you enjoy.
IMPORTANT!!!!
Please save the game before.
Keys
Press F7 to open the menu and Enter to start.
You can press the "H" key to whistle and attract the attention of the enemies (it can be changed in the .ini)
About the mod
When you start you will lose all your weapons.
At the beginning there is always a lasso and a tomahawk to start.
The goal is simple, look for the Molotov and go kill the bear.
The bear is on another island, you should use the canoe to get there.