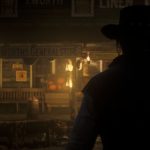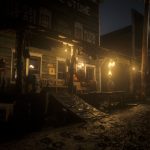 Restored Valentine Lighting From 1.00
---
This mod restores the removed lantern lighting at the Valentine General Store found in the 1.00 version of the game, the mod utilises the original file from the base game instead of the updated one which is the one that removes the lantern lighting. Please note it may cause performance issues in Valentine so it is recommended for users with high-end PCs, it was disabled in later patches due to how performance intense the lanterns can be, it really pushed the consoles to the limits (even the Xbox One X back in the day) so just keep that in mind.
Mod requirements
Lenny's Mod Loader Beta 8 – please update to the latest version if you haven't already
Installation
-Navigate to your game directory
-Locate the folder 'lml', this was included with Lenny's Mod Loader
-Copy over the Valentine Lighting Restored folder from the download into the lml folder
The installation is now complete and you're now ready to play, enjoy!