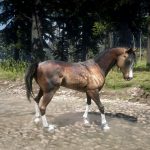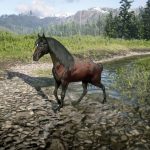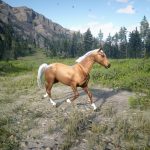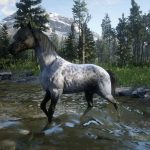 Red Dead Arabian
---
These files are for those, who like Arabians as much as I do. Now every horse can have the Arabian's body.
REQUIREMENTS:
– Lenny's mod loader (see requirement section)
– Lenny's simple trainer (see requirement section)
If this is the first time you install one or both of the above mods, please be sure to follow their instructions very carefully.
HOW TO INSTALL:
Unpack your desired files and drop them in Red Dead Redemption 2 / lml / stream If the stream folder doesn't already exist, you need to create it by yourself.
Don't put the .rar packs in your stream folder.
CREATORS / MODS YOU SHOULD ABSOLUTELY CHECK OUT:
– bolju (amazing modified coats and breeds)
– fouronenine14 (amazing modified coats)
– "All horses are perfect" by deleted49961821 (if stats matter to you (no judgement here) and they keep you from getting the horse which you like the most, you should try that mod)
HOW TO REPLACE OTHER HORSES:
Rename the ymt file with the filename which you want to replace. A list with all names is included.
If you're looking for non feathery horses, check the optional files.
HOW TO CHANGE THE HORSE'S SIZE:
Open the desired file with a text editor and change the scale value to your liking. A picture of where you find the scale value is included.
For example:
Arabian = 0.91875000
Kentucky Saddler = 1.01700000
Hungarian Halfbred = 1.08750000
Shire Horse = 1.14370000
IMPORTANT:
– Most of these are not customized coats. That's how R* created them. I only put all of them on the Arabians 😉 (exept for the existing Arabians)
– Eventual customized coats are under "optional files"
– These are only cosmetic changes. They do not affect the horse's stats or peoples reaction to the horse.
– Feel free to use and change these files if you want to experiment.
– I speak only german, english and a tiny bit of french. Other languages I don't understand.