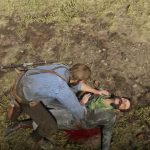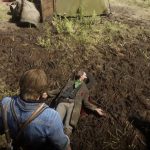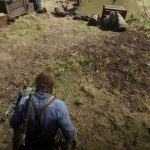 Realistic Loot Rebalance
---
Loot became more logical and balanced. More money from loot and robbery. No auto pickup for ammo, but more ammo from corpses. Balance changes.
Requirements:
Lenny's Mod Loader (LML)
AMMO
Ammo doesnt pickup from guns automatically. Instead you take more ammo from looting corpses.
More ammo from corpses and ammo boxes (+50-100%).
Chance of additional revolver ammo from armed peds even if they died holding rifle.
Less throwables from enemy corpses, except knives.
MONEY & VALUABLES
More money from robbing npcs, coaches and looting corpses (in average +50%).
Platinum items are more rare. In that time platinum jewelry was not popular yet.
Silver items are more frequent, especially for pocket watches.
CONSUMABLES
Opened consumables are more frequent; unopened – more rare. Potent meds are much more rare. Horse reviver is much more rare.
QUEST REWARDS
Taxidermist quest: lowered rewards because 50$ for rabbit+squirrel is too much; 15$ is just enough. Of course, for harder tasks rewards are bigger.
I changed this rewards along the way because they placed in the file responsible for loot money.
INSTALLATION
Unpack mod folder into lml folder.
COMPATIBILITY
Ambient gangs – Set priority to this mod or manually delete "loot_table_ped.meta" file from Ambient gangs mod.
SPECIAL THANKS
Audax – for finding how to change amount of ammo from corpses.
Bolmin70 – for finding how to stop auto pickup of ammo.