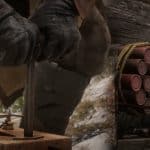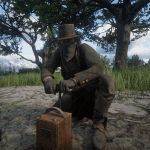 Portable Dynamite Plunger
---
Sure dynamite can be exploded by lighting the fuse or simply shooting it, but what if it's not in your line of sight, and you don't want to risk getting close?
Well now you can detonate it remotely with the classic dynamite plunger! Perfect for laying ambushes and blasting safes!
Equip a stick of dynamite, and press Left Mouse while standing still to place it down.
After you move a little ways away, a prompt will show up to place a remote detonator.
If you ever somehow get stuck holding the plunger, you can press the Delete key to reset yourself.