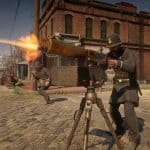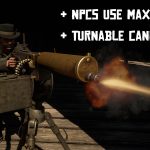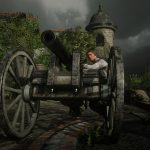 Mounted Gun Improvements
---
Allows you to rotate Cannons, and NPCs will now use Maxim guns outside of scripted scenarios!
Ever had fun spawning in Breach Cannons and Gatling Guns, but was disappointing when you couldn't turn them? Now you can!
NOTE: I am aware that NPCs manning guns is somewhat buggy. I've noticed that NPCs spawned in via trainers and etc don't work at all, only ones spawned naturally by the game. I've spent MANY hours trying to fix this, but no luck.