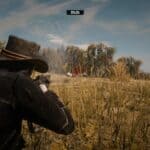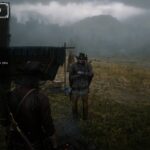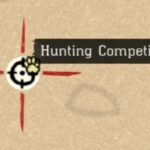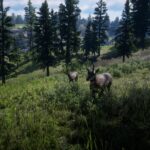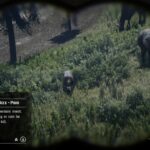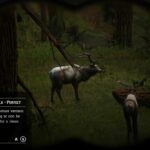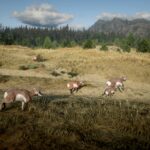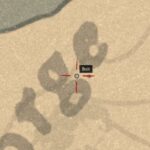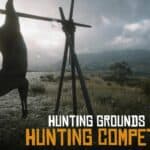 Hunting Grounds v1.2.2
---
Install
– Extract the zipped file.
– Drop the HuntingGrounds.asi and HuntingGrounds folder in the game main folder.
Want more?
Join my Patreon To receive updates regarding my mods before everyone else, including early access mods and features!
Your support would be much appreicated.
Dynamic animal sizes
Right now, all animals of the same spiece are at the same exact size. With Hunting Grounds, animal sizes vary, making RDR2's nature even more dynamic.
Dynamic animals population
Over hunting in a certain area will deplete animals population. If you hunt too many deers in the Heartlands, there will be less deers at that area. Animals' population will recover over time.
In the photo above you can see the HUD additions, which reflects the animal's weight and the level of population of that animal's spiece. In this case, the animal is relatively large and it's population in the current area is at the maximum level.
Blood Trail Tracking
To make hunting even more immersive, you can now track damaged animal's by their blood trail, without going into eagle eye. Both animals and humans will bleed out of their wounds, depending on how bad they are damaged.
Bait Blips
Do you know that feeling when you place a bait, then you move away to cover and don't know where the hell did you place it? with this feature, after placing a bait, a blip will appear on your map for a short time. If you love the extra challenge, this and all of the other features in this mod can be toggled off independantly.
Hunting Competitions – New!
This mechanic lets you play against random opponents in a one-on-one match against the clock, where you have to hunt as many animals as possible within time cap of a certain spiece that populates the local area. Every kill gives you points, and when the time cap reached, the one who has more points wins and gets the prize.
How does it work?
You'll notice a new type of blip on your map: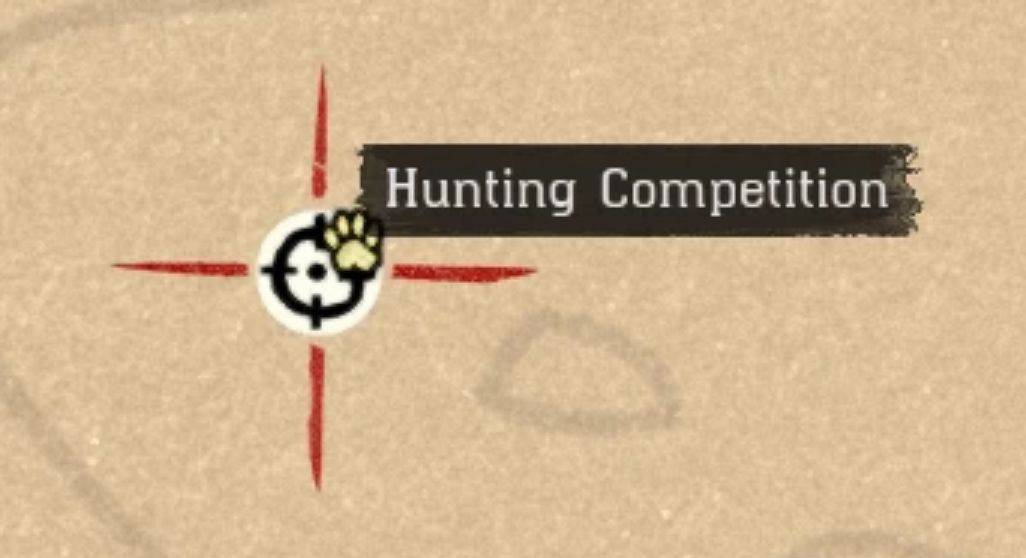 When you get there, you'll meet a hunter NPC, which you can talk to in order to start the competition.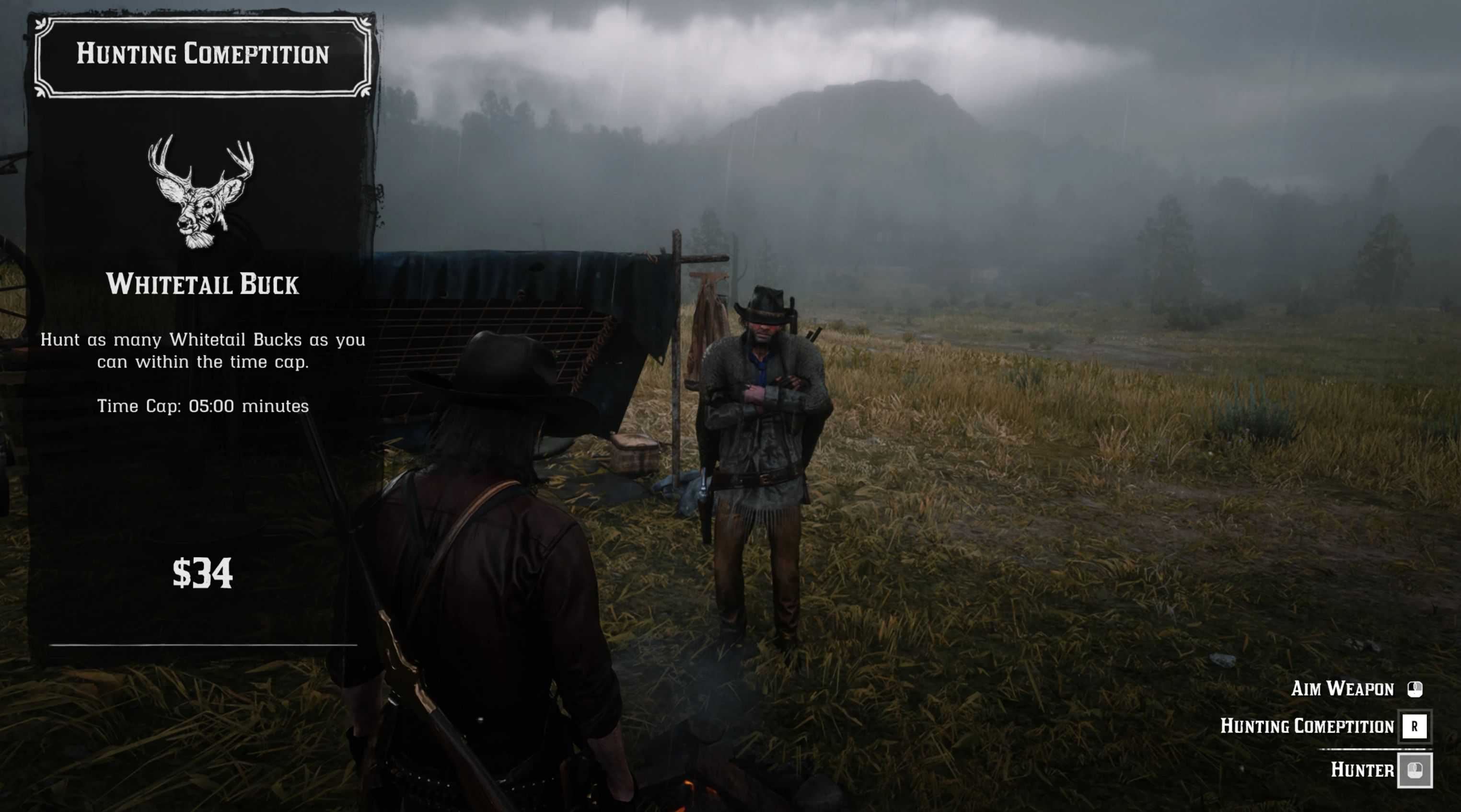 You can review the competition requirements and bet, and as you activate the "Hunting Competition" prompt it will begin. Then simply follow the in game instructions:
– You might need to walk a little bit to the competition area.
– Then, when it starts, you need to hunt only the specific spiece of animals mentioned. When the time cap reached, the one that has more points wins and gets the prize.
– You can gain bonus points for your kills by landing headshots, hunting large animals, high quality animals, using baits, or fatally injuring hunted animals.
– On the other hand, you get a penalty if you use dead eye to kill your targets. Also, you are only allowed to travel on foot during the competition, for fair play.
HUD
During the competition you'll see the time left and the score status, and every time you or your opponent make a successfull kill you'll see the a notification about the score added on the right: