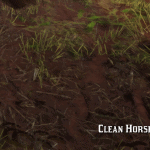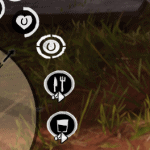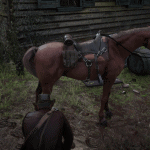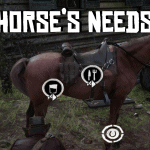 ---
Horse's Needs
This mod adds 3 new cores for your horse- Hunger, Thirst and Horseshoe Condition. Any of the cores can be turned off in the .ini file.
Hunger
Hunger is again the least developed mechanic in this mod. Similiarly to basic needs, It goes down at the increments that can be set in the .ini file. You refill the core by feeding your horse or when it grazes.
Thirst
Thirst also goes down at the increments set in the .ini file. Your horse will automatically drink when IN a water source (also you cannot be mounted on it).
Horseshoes
Horseshoe core is a bit different. It's drop rate is dependant on the way you use your horse. Galloping "drains" the core the fastest and trotting drains it a a normal rate, any other actions do not drain it. You can clean your horseshoe, by walking to your horse and pressing the prompt (it only appears when your core is lower than 50%). The animation for Horseshoe cleaning will change in the future, hopefully.
Penalties
If the cores reaches zero, your horse's normal cores will start to drain at an accelerated rate – this only applies to the hunger and thirst core. If the horseshoe core reaches zero it makes your horse unable to run.
INSTALLATION
extract the archive and put horseNeeds.asi, horseNeeds.ini, horseNeeds.dat and scripthook rdr2 into the game folder.
SPECIAL THANKS GOES TO:
Andrey Rodionov
MarkQuinn2k4
Joe Giggler
Alejandro Arfini