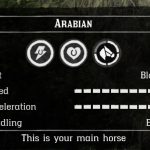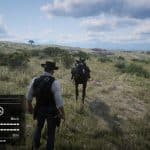 Fast and Loyal Horses
---
Requirements
Lenny's Mod Loader is absolutely essential – https://www.rdr2mod.com/lennys-mod-loader-rdr-0-4-7790/
Overview
This mod gives the horse breed of your choice the speed, agility, sturdiness and loyalty you crave.
Your horse will have maximum health, stamina, speed, acceleration and handling, and a starting bonding level of 3.
I took inspiration from The Ultimate Horse, and the author's unwillingness to add additional horses to his mod, and decided to do it myself.
No, I didn't ask his permission, because I don't use any of his files.
As of now the following breeds and colour variations are available:
American Paint Grey Overo
American Paint Overo, Tobiano
American Paint Splashed White
Arabian Black
Missouri Fox Trotter Black Tovero, Blue Roan, Buckskin Brindle, Dapple Grey
Missouri Foxtrotter Sable Champagne
Morgan Bay
Morgan Liver Chestnut
Mustang Black Overo, Buckskin, Chestnut Tovero, Red Dun Overo
Mustang Golden Tovero
Mustang Grullo Dun
Mustang Tigerstriped Bay
Nokota Blue Roan
Nokota Reverse Dapple Roan
Norfolk Roadster Black
Shire Dark Bay, Light Grey
Shire Raven Black
Suffolk Punch Red Chestnut, Sorrel
Tennesee Walker Gold Palomino
Tennesse Walker Black Rabicano, Chestnut, Dapple Bay, Red Roan
Tennesse Walker Flaxen Roan
Tennesse Walker Mahogany Bay
Thoroughbred Black Chestnut
Thoroughbred Blood Bay, Dapple Grey
Thoroughbred Brindle
Thoroughbred Reverse Dapple Black
Turkoman Black, Chestnut, Grey, Perlino
Turkoman Dark Bay, Gold
Turkoman Silver
The colour variations listed together can't be edited separately.
I will add more horses as I find the time.
Installation
Put only one of the folders contained in the archive into the LML folder inside your RDR2 directory.
Now you can fly across the plains.