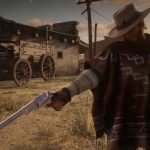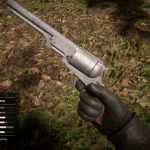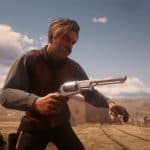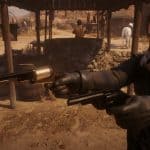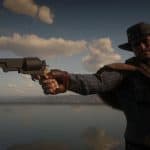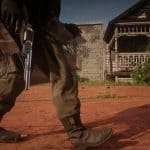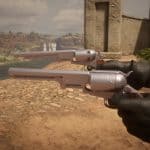 Colt Navy replaces Cattleman
---
Fully replaces the Cattleman revolver to a cartridge converted colt Navy. (Cosmetic only!)
This is a cosmetic mod I've been wanting for some time.
I'm a big fan of the Spaghetti Western aesthetic, so I decided to replace the Cattleman revolver (Colt Single Action Army) to a cartridge-converted, closed top Colt Navy. The single action army is a staple of cowboys and westerns, but I like the navy just a bit more and I wanted to mix up things up a bit.
This affects any NPC with a Cattleman and includes both a short and a long barrel. This mod is especially good if you have a loadouts.meta that you'd rather not replace, but still want Navy's in the world.
For people wanting to keep the cattlemans but like the idea of a cartridge-converted Navy, I have included just that as an optional file.
This version is not perfect. There is a lighting bug with the handle and cylinder, and it is best masqued by painting the parts either black or blue-black.
From what I've seen, unique cattlemans excluding John's are unaffected.
Requires Lenny's mod loader. Place lml in your Red Dead Redemption 2 directory.
mods used in screenshots:
NPC Catalogue
Gun Metal Rework
All models and textures contained in the zip file are owned by Rockstar, all I did was rearrange and rename files.