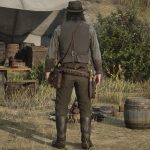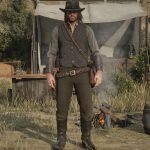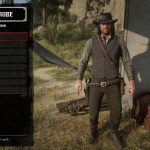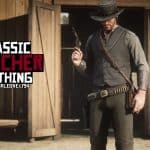 Classic Rancher Clothing – RDR1 Accurate Rancher Outfit
---
Aims to make the Rancher outfit more accurate to its RDR1 counterpart: the Rancher Clothing.
This mod aims to make the rancher outfit more accurate to its RDR1 version.
Version 1.0 (beta)
Adds a baggier texture for the flannel shirt, changes the pants texture to the RDR1 texture, makes the thompson vest color more RDR1 accurate, makes the rancher pants baggier when tucked in boots, adds the RDR1 boots texture to John's boots.
How to equip: select the Rancher outfit, then unequip gloves and open the shirt collar. I recommend using average weight but its up to you.
Installation: Place every .YTD and .YDD file in the stream folder.
Recommended mods:
John Marston Restoration Project
Classic Cowboy
Classic Equipment Retexture
RDR1 Accurate Outfits
Realistic Catridges
Classic Stubble
John Marston Animation Overhaul