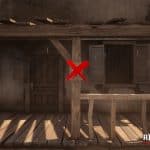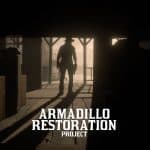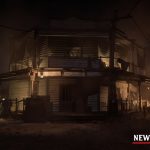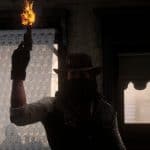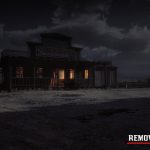 Armadillo Restoration Community Project
---
Armadillo Restoration Community Project aims to deliver new map enhancements to Armadillo in Red Dead Redemption 2 once all knew where it all began in the original game. This project features lots of changes to attempt to make the town feel more like the original town in 2010's predecessor, these include removing all the bonfire pits and cholera posters, in addition to making new updates to the law system, adding new lighting and much more. Everyone has worked very hard to deliver on this mod, a lot of sweat and late nights went through making this. With the lack of tools available right now almost everything was done manually for weeks. It should be noted that this mod is no Map Editor or Rampage project, this modification utilizes the proper RAGE formats thanks to Lenny's Mod Loader. Let's dig into the features set out below – please send any feedback and bug reports, thanks for checking the mod out!
What are the features of this mod?
A new working law system thanks to the courtesy of Blackjack420
Armadillo Bank interior is now enterable and restored
All bonfire pits including smoke effects and decals have been removed, this also includes the LODs
All cholera posters are removed all over Armadillo
Vomit decals have been removed
Lots of new lanterns have been placed to provide better lighting, note this can be a performance hit.
There are no longer damaged props
Armadillo Train Station no longer features doors to match the original title
There have been changes made to the Armadillo Saloon to sort out the mess on the surfaces
Changes to the start screen video which no longer features the bonfire pits
All NPC's have been switched to the Tumbleweed ones to remove all cholera dialogue
Dynamic events relating to the cholera illness have been disabled
All cholera posters have been removed
Other minor changes made
Upcoming updates to the mod
Remove all related cholera scenarios and add new ones in order to make the town more alive
Remove the barricades from the town buildings (unlikely to come anytime soon due to the lack of 3D tools)
Add a working piano in the Saloon
Add a train station ticket worker at the front desk
Current known issues
There is an issue that can cause the leftover bonfire pit collision to appear at some instances in front of the train station.
Mod Requirements and installation
https://www.rdr2mod.com/lennys-mod-loader-rdr-0-4-7790/
https://www.rdr2mod.com/rdr-2-asi-loader-0-1/
https://dl-file.com/jxl7hnyg9vxl/ScriptHookRDR2_1.0.1311.12.zip.html
Installing this modification is fairly straightforward. I've dedicated a lot of time making one single file to install rather than messing around with a bunch of files to install at a time. You'll need to use Lenny's Mod Loader Beta 8 in order to use the mod,. Once this mod has been downloaded take Armadillo Restoration Community Project folder to the LML folder which can found inside the core Red Dead Redemption 2 game directory – please also have ScriptHookRDR2 installed, this is required to make a script disable the cholera dynamic events.