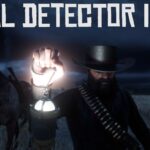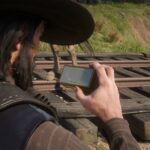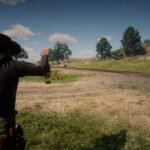 Metal Detector in SP
---
this mod brings the Metal Detector mechanics from RDO into story mode
Metal Detector in SP
This mod brings the Metal Detector mechanics into the story mode, with a few adjustments.
Installation
First, make sure you have Scripthook & an asi loader installed.
For this mod you also need to have one of the online content unlockers (version.dll or similar) and you should also have Red Dead Offline.
Download & extract the mod files.
Drop the MetalDetector.asi and MetalDetector folder in your game's main dir.
Patreon
Mods like this take a long time to research and develop. Your support would be much appreciated!
Join my Patreon To receive updates regarding my mods, including early access mods and features!
How does it work?
First you need to have the Metal Detector: if you have Red Dead Offline installed you can simply buy it at the fence.
The idea is quite similar to the original Metal Detector from Red Dead Online: If there's a collectable nearby and the metal detector is equipped, it starts to blink and make noise that gets more and more frequent the closer you get to the item.
When you get close enough, you get a "Dig" prompt. You need to activate this prompt to collect the item.
The mod generates a few collectable sites near you every time, that rotate as you travel throughout the map and move between regions.
To make life easier, there's an option to trigger a notification when you get close to a collectable, so that you won't have to keep the metal detector equipped at all time. This option is toggled on by default and can be switched off from the Settings file.
There are quite a lot of items that can be found: jewelry, coin purses, ammo, gold bars and more! Right now there's no option to toggle off some of these items to your preference, but if you'd like that option please let me know and I'll prioritize it.
Differences between this mod and the original Metal Detector from RDO:
The sound that the metal detector produces is different
As for this moment the dig animation is more simple and unfortunately doesn't include the shovel. I might try again to add that in the future.
Known issues:
When you want to exit inspection mode for an item you collected, you need to hit the F key.