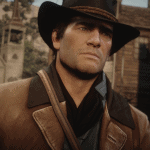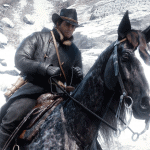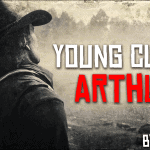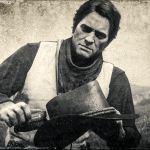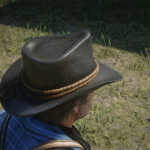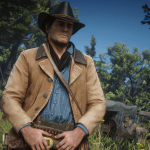 Young Clean Arthur
---
This mod contains a multitude of files, to be installed via LML, I did not make this with the intention of being installable with RAMPAGE TRAINER and I'm not going to.
During the creation of Young Clean Arthur, I decided to integrate it's files with those of the John Marston Restoration Project (JMRP) if you like using that mod, so that you don't have to pick and choose, however I did make sure to make standalone files if for some, unexplainable reason, you don't want to use JMRP. (Weirdo)
This mod cleans up all of Arthur's starting gear, revitalising it to make sure that his opening outfit actually has some appeal and doesn't look like he has decided to roll through Cow Dung in his spare time. His Gunslinger Shirt has a redesign, to make it a bit flashier and softer in design, his jacket is now much cleaner and brighter, his pants are clean black along with his boots, all his gear now matches in colour scheme, his bandolier buckle, his holster buckles, his spurs.
I attempted to recreate Young Arthur's Costume from his ingame young photos, to my own personalised understanding of them, this outfit can be put together by buying it's components at a store, though the vest will already be in the wardrobe from the start.
I altered the Winter Shotgun Coat to be a Clean Black Leather Coat, to match his hat and rest of his colour scheme.
With the shop_item.ymt I altered Arthur's hair and beard colour to be a darker brown to match his younger photos.
Using player_zero.ymt I altered the preset outfits, so Arthur's first preset outfit is the Young Outfit.
If there are any issues with JMRP integrated files, don't bother Gui, it'll have been a mistake on my part.
Included are optional files to mix and match into this mod or any other mod you wish to use, giving some new shirt colours for the everyday shirt as an example.