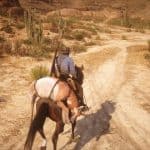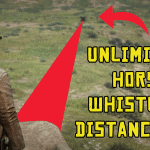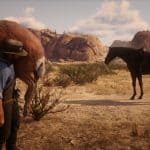 Unlimited Horse Whistling Distance
---
No longer horse calling distance limits.
Unlimited Horse Whistling Distance
13/10/2020
Installation:
– Install Alexander Blade's ScriptHookRDR2 —-> DownloadLink —-> http://www.dev-c.com/rdr2/scripthookrdr2/
– Extract "UnlimitedWhistlingDistance.asi" to your Red Dead Redemption 2 game folder.
– Done!
How to use the mod:
Simply call your horse as you do normally
Keep in mind that the game will call the last horse that you used. I kept it that way because
that is how the game works and taking it away would "break" the feature of getting new horses from the world.
Description:
This mod brings back a feature from the first Redemption title which allowed the player to call his horse at an unlimited distance range.
You will no longer have to reach to your horse to ride it again.