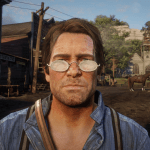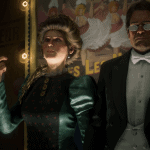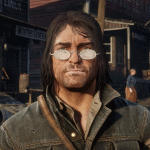 Spectacles
---
This swaps out the Boar Tusk Talisman for a pair of spectacles.
Are your journal entries getting a bit fuzzy? Having a hard time reading bounty posters? Unable to see the impending collapse of gang society and your lifestyle as a whole?
Get some spectacles.
Requires latest version of Map Editor or Rampage Trainer. Drop provided files into your textures folder. Replaces the Boar Tusk Talisman.
Known Issues
Does not allow for neckwear currently, as the Boar Tusk is the only swap I've found that doesn't destroy physics on glasses. If I find a swap that allows for neckwear, I will update this mod to include it.