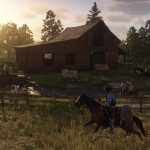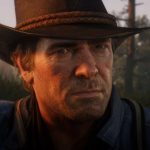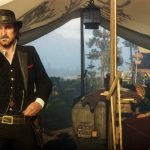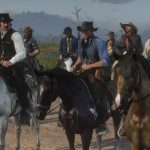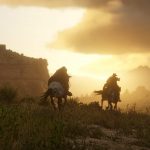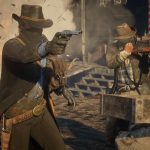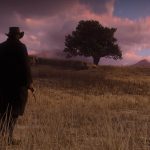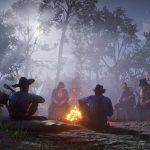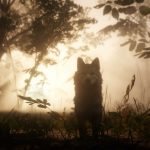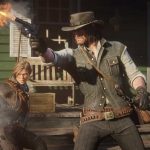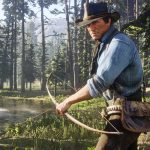 Red Dead Redemption 2: the game won't be sold as massively as GTA 5
---
ven though RDR2 has the highest expectations, it is still believed that its sales won't surpass GTA 5.
The developing company of GTA 5 – Rockstar Games has a new product to be released in 2018. Red Dead Redemption 2 has triggered a lot of discussions and its fans can't wait for the official game release. There are predictions that RDR2 will be among the best-selling games of the year. This means that there will be a great variety of Red Dead Redemption 2 Mods to choose from to boost the game even more. However, there are some opinions, such as of Take-Two CEO, that despite many debates about the RDR2, it won't reach the success of GTA 5. According to the CEO S. Zelnick, GTA 5 is considered as unbeatable game and there will be hardly a competitor for it. GTA 5 has reached a complete record of units sold. This doesn't mean that RDR 2 won't be successful – it can definitely reach wide auditorium, especially including the communities of Red Dead Redemption 2 Mods but most likely the game won't achieve this incredible hit of GTA 5.
Take-Two CEO has his strong opinion on competing with GTA – that it's more or less impossible to reach the results of this epic game. Nevertheless, there is much expected from Red Dead Redemption 2 too – it is believed that the game will be outstanding and will reach really high sales. However, we can never know how it will be in reality as long as the game is not released. It's as well a great clue what will be the spread of RDR 2 Mods and which impact they will have on the game.
Considering the great launch of previous version Red Dead Redemption 1 which exceeded 13 million units sold, this could be a reference point for the predicted upcoming RDR 2 success. There are some guesses that the second game version will achieve 15 million copies minimum.
It is commonly believed that Rockstar won't be able to beat its own record with GTA 5 – the most of the experts believe that it was the peak of the games developing company and it's not likely to be repeated.
Anyhow, the fans of RDR can't wait for the new version and its release in October although it won't be the only one release. The other well-known games such as Fallout 76, Battlefield V or Call of Duty: Black Ops 4 will be introduced as well. The experts say that it won't be a problem for RDR 2 – it will reach success anyway. Another wonder is how active the RDR 2 Mods community will be, how they will react to the game and which opportunities they will notice.
The company is pretty busy nowadays before the release date of the game. Although the best is expected, Rockstar team is determined to wait and see the actual success of the game. There is still a lot to be done and of course some uncertainty is involved in the development process.
However, we can't wait for such a debated game to be released, so there is no doubt that RDR 2 will meet the highest expectations!