RDR2 Legendary Alligator
---
The legendary alligator Red Dead Redemption 2 animal is one of the greatest challenges that you'll face on your hunting trips in the game. The RDR2 legendary gator is one of 16 legendary animals in the entire game and completing its hunt will provide you with amazing rewards. These rewards include all sorts of things from the body of the legendary alligator RDR2 which you can then go on to trade with trappers and other merchants. Finding legendary animals is a lot easier said than done though, and this applies to the RDR2 legendary alligator as well. To make it much easier to find, we've given the location of the RDR2 legendary gator has you hunt down below.
The Location of the Legendary Gator from RDR2
---
The first thing that you need to know is that just going to the RDR2 legendary alligator location won't be enough to get it to appear. You need to go to the location and then look for clues as well. The first thing you need to do is go the swamps that are located specifically to the northwest of Lagras. Ride around on your horse here for a little bit until the game indicates that you've reached the Red Dead Redemption 2 legendary alligator location.
Now comes the tricky bit. You need to locate the clues in order to start the hunt. Press the button which allows you to see animal droppings and tracks to see this clue. Once you do this, it gets much easier to hunt the RDR2 legendary alligator as the game subtly guides you towards it. Now the only thing that you need to keep in mind is that there aren't any restrictions. You can't damage the pelt of the Red Dead Redemption 2 legendary alligator, so just go crazy with the most powerful weapons you have and use deadeye to take it down easily before it can get the better of you.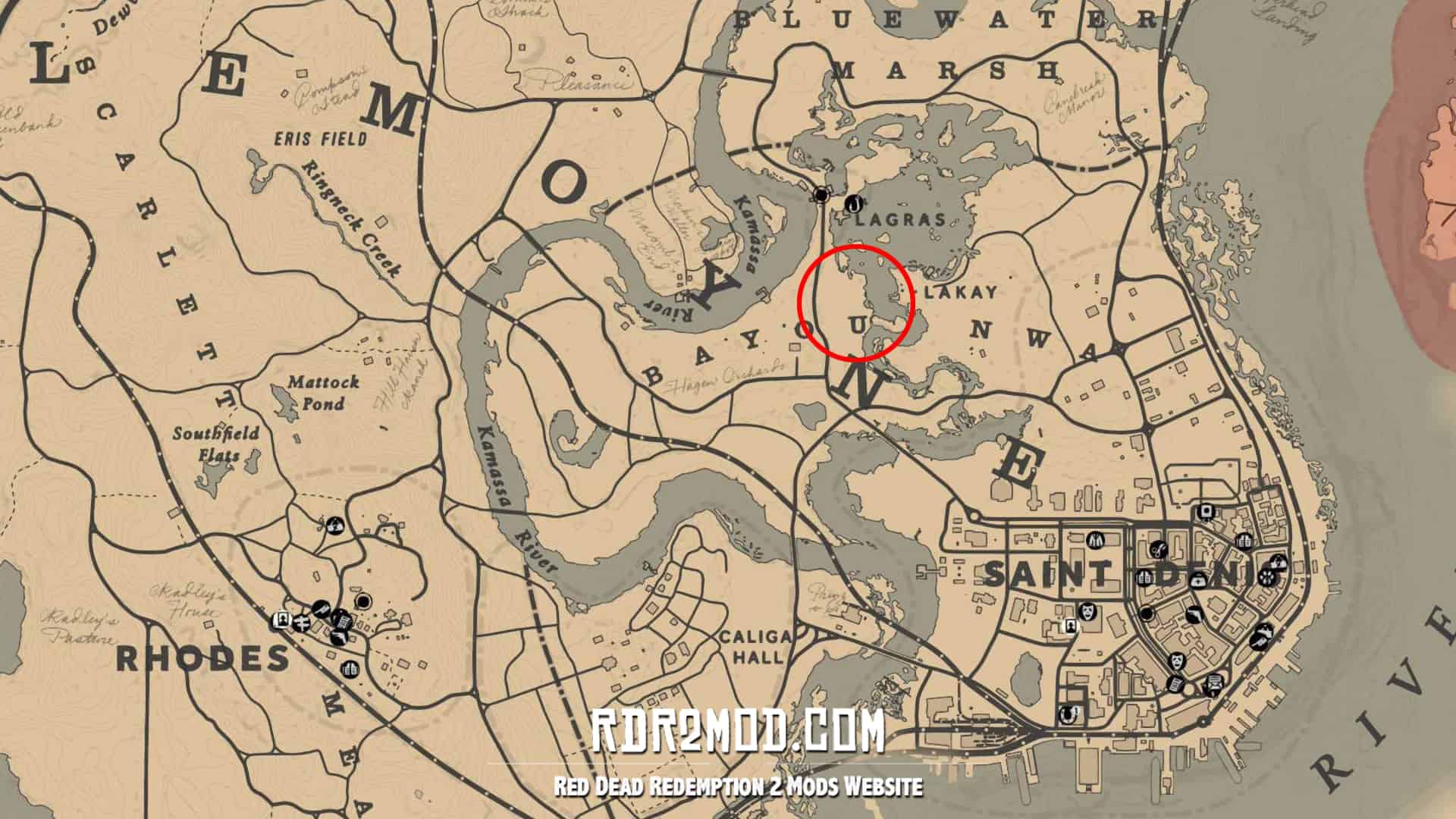 ---